Curbside Check-Ins & Limited in Hospital Appointments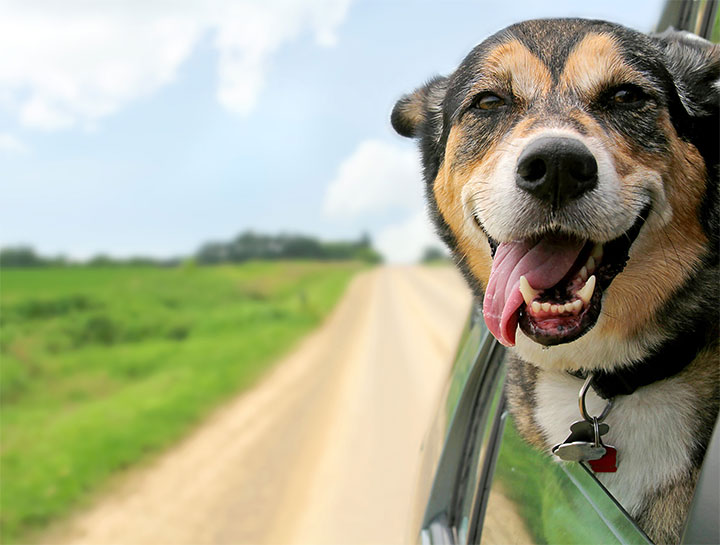 July 1, 2021
We are thrilled to announce that last month we began welcoming clients into the clinic with their pets for doctor appointments. At this time most of our team members are now fully vaccinated, though masks will still be requested for anyone who is not fully vaccinated coming into the hospital. For clients who prefer the convenience, curbside concierge service will remain available. At this time, technician appointments and prescription pick-ups will remain curbside - please see below for details.
For appointments with a doctor:
One thing we've learned during the pandemic is how much calmer pets are when they're not waiting in the lobby in close proximity to unknown pets and people. We are committed to minimizing fear, anxiety and stress in our patients, so we will permanently adjust several processes to limit the amount of time any pet has to spend in the lobby. We will continue to have you check-in text (or phone) from your car upon arrival and we will continue to take medical histories over the phone prior to welcoming you and your pet into the hospital. Coming inside with your pet is OPTIONAL - if you prefer to wait outside, we can easily accommodate you with curbside service as we've done for most of the past year. For those who do choose to come inside, it is our goal to get you and your pet into an exam room directly, with minimal time in the lobby. At the end of the appointment, we' ll check you out right there in the exam room and schedule future appointments at that time. Our intent with this updated process is to minimize lobby stress for pets, improve convenience for owners and enhance the safety of all involved. Feedback on these adjustments is welcome and appreciated!
For appointments with a technician:
These appointments will remain curbside for the foreseeable future. Please text (or call) when you arrive and your technician will come outside to get your pet, then return them to you and take payment at your car.
For picking up medication, written prescriptions or food:
This service will remain curbside as well at this time. Please text (or call) when you arrive and we will bring your medication, written prescription or food out and take payment at your car.
Although we did not choose the challenges of a pandemic, there are many silver-lining lessons that we're excited to build on moving forward. The entire BBAH team extends a heartfelt thank you to all who have shown patience and flexibility over this past year -your kindness and displays of grace are much appreciated. We look forward to seeing you again!
The Doctors and Care Team at BBAH