Important Hospital Updates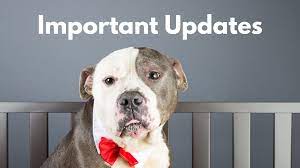 July 8, 2021
To our valued clients,
The veterinary industry, like many other industries, is experiencing an acute labor shortage particularly among veterinary technicians. Many hospitals have experienced significant staffing challenges in recent months, and we are no exception. We have determined that, due to lack of technician coverage, we will not be able to support our current schedule. Therefore, we will need to suspend Saturday appointments as of July 24th. We recognize this may cause inconvenience and hope to resume providing care six days a week in the future. We are not willing to compromise the quality of our client and patient care by overworking our current team or hiring team members who lack the required skills and experience to properly care for your furry family members.
In an attempt to alleviate the inconvenience this may cause; we will offer additional doctor appointments in the late afternoon Monday through Friday as well as lunchtime technician appointments. We will also offer a limited number of drop-off wellness exams with no additional day-stay fee. As always, we will continue to reserve 4-6 appointments per day as "same-day urgent care" appointments for the unexpected issues our pets sometimes experience. We will also be limiting new clients to those who are referred to us by a current client; a deposit will be required to schedule as a new client as of July 1st.
We thank you for your continued support and understanding that we prioritize our quality of care. Should you have questions about these scheduling adjustments, or any other aspect of our current operations, please feel free to call, email or text to discuss them.
Thank you!
The Doctors and Care Team at BBAH